7 Unique Wedding Entertainment Ideas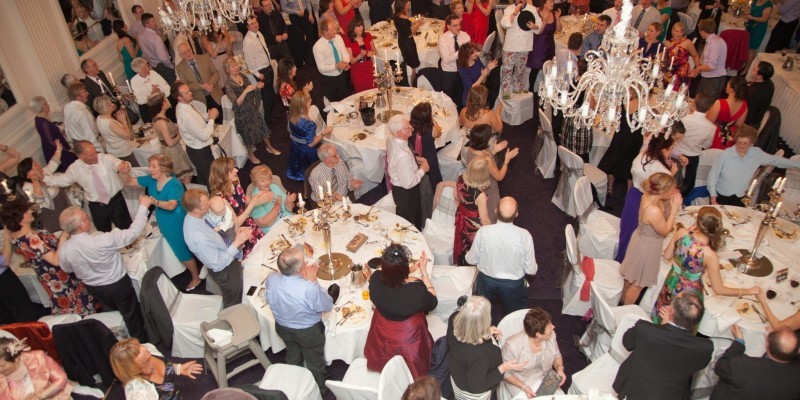 No one wants to bore their wedding guests and that's not a problem because there are always plenty of great new and unique wedding entertainment ideas that'll make your wedding the one guests talk about for years.
From bouncy castles and circus performers to reptiles and singing waiters, here are some interesting tips that Singers for Hire have come across over the years to help guarantee your wedding reception is the most talked about event of the year. Fabulous (but maybe tongue in cheek!) entertainment ideas for your wedding day.
1. Dance Party
This one from Cork bride Joanne "Dance a Tango at the drinks reception!"!  Joanne booked a dance teacher to choreograph her guests in an easy and fun routine they could do together.  Why not make your family dance extra special by supplying costumes and novelty footwear.
2. Duelling Pianos
With Duelling Pianos as a wedding entertainment to supplement or even replace your wedding band, you can have huge variety of music, plus the added dimension of interactivity because your guests can make requests, suggest songs or musical themes.  A great duelling piano duo will know hundreds of tunes but the hire of two grand pianos might cost you thousands…..
3. Release your Inner Gamer
This one from a wedding in Galway;  set up a gamer's room with a pool table, air hockey, big screen Xbox and a popcorn machine – they even had special mood lighting to transform the space into an arcade….it'll keep the kids happy but you might find the groomsmen miss the speeches
3. Dublin Petting Zoo
Yes that's right – in a top Dublin hotel, we came across a mini petting zoo, stocked with exotic creatures and small farmyard animals during the cocktail reception. Guests were heard to comment how cool it was to pet a lizard or tortoise or get up close with a baby goat. We tentatively recommend it.
4. Photo Booth
From west Wexford to the tip top of Donegal, you can't go wrong with a photo booth and today there are so many great styles to choose from; mirror cameras, retro phone booth, open photo booth, photo lounge and don't forget to include a wide variety of props. Make sure to time-stamp the photos, it's amazing how they'll change in style over the course of your reception.
5. Food as Entertainment!
A take-away food van at any stage of your party will have an amazing effect. You can have chip and burger vans to start, ice cream or crepe vans to finish or stay up late with mobile cocktails. You could even incorporate Singers for Hire's Singing Pizza Guy…with or without pizza
6. Poetry Improv
One Co. Limerick wedding enjoyed a very unique experience when they booked an improvisation poet who wrote and later recited a personalised poem for the bride and groom during the speeches all typed up, "old school" on a Remington typewriter a guest inspired story during the reception. His 1960 vintage outfit was right on mode.
7. Singing Waiters and Opera Singing Chefs
That's where we come in. After 15 years and thousands of happy brides we must be doing something right. We are always updating our show and set-ups so no one expects our undercover singers but one thing that doesn't change is the great atmosphere and amazing memories you'll get from a
Singers for Hire
show.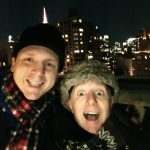 Union Square Cafe NYC
I want to let you know that the singer/performers, Marco and Ryan, who you sent to my party were just wonderful. They were the ultimate professionals.
The element of surprise for my guests when Marco began to sing dressed as one of the waiters, was terrific and all the songs they sang were thoroughly enjoyed by everyone, especially me. Because the song list included familiar tunes, most of them sang along, clapped and truly had lots of fun.
Thank you for arranging this and I won't hesitate to recommend you.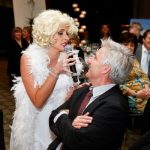 Aisling & Niall
Hi riah & nyle, so sorry for not getting in touch sooner with the honeymoon and christmas it was all go after the wedding but myself and niall just want to thank you both and the singing waiter for the fantastic entertainment he gave us on our wedding night, our guests genuinely thought he was the chef coming out to see was the food ok, he had everyone fooled and then broke out his incredible voice family and friends are still talking about him, thank you again so much we will be recommending him to everyone.
Warmest regards and best for the new year
Donald Benjamin
Heard this talented fellow sing in Phoenix, Arizona. A one-man show years ago filled with wit and joy. Not a frown or a dry eye in the house. Would love to hear him again. I now live in rural Colorado and we are renovating an historic building for our new arts and events center. Perhaps he will be available to entertain here someday. One can only hope.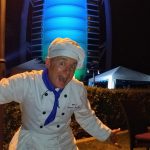 Gabi & Kevin
Dear Team at Singers For Hire
We just wanted to thank you so much for your personal involvement in making our day so special and memorable.
Everyone who attended said it was amazing, and we agree.
Best wishes and Merry Christmas!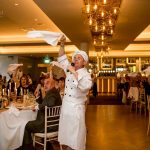 Irish Horizons International Conference & Incentive
Hi Riah,
Just wanted to say a big thank you to Marco for entertaining us on Friday night. He was amazing and the best surprise for our staff!
I will definitely be in touch again as I would love to use his services again for some of our corporate events.
Please pass on my thanks to him.
Thanks a mil!
Kind Regards,
Camille
Irish Horizons International Conference & Incentive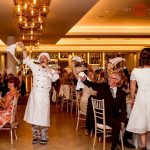 PM GROUP
Hi Riah
Just to say thanks a mil to you and Marco for some great entertainment on Saturday night.  Marco went down really well and was very professional.
He got everyone in the party spirit and I'll be passing on your contact details to a few people who enquired about it afterwards. Hope that is ok.
Please pass on our thanks.
Kind regards
Cathriona
Summary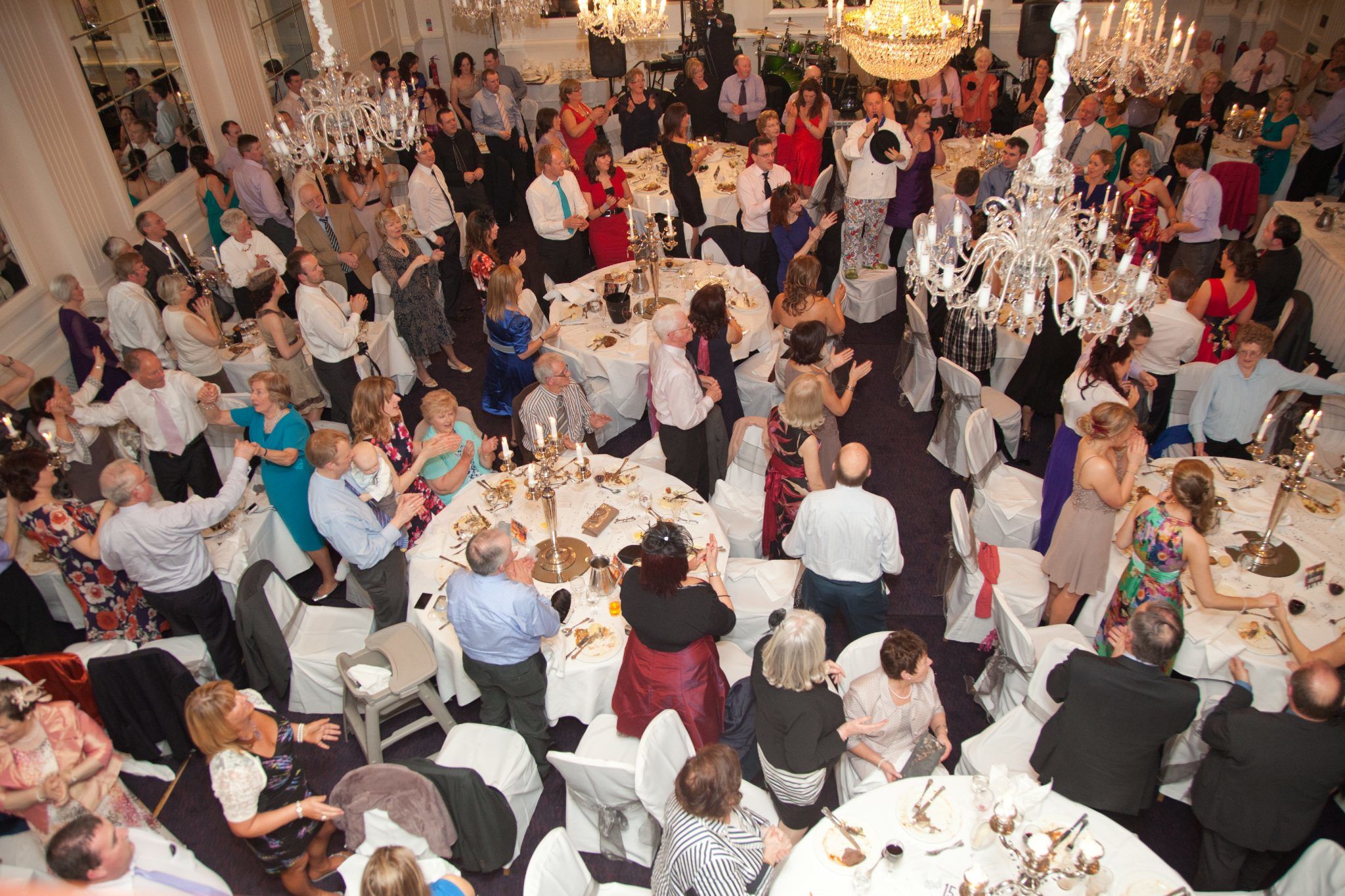 Article Name
7 Unique Wedding Entertainment ideas
Description
From bouncy castles and circus performers to reptiles and singing waiters here are some interesting tips that Singers for Hire have come across over the years to help guarantee your wedding reception is the most talked about event of the year. Fabulous but maybe tongue in cheek entertainment ideas for your wedding day.
Author