FAQ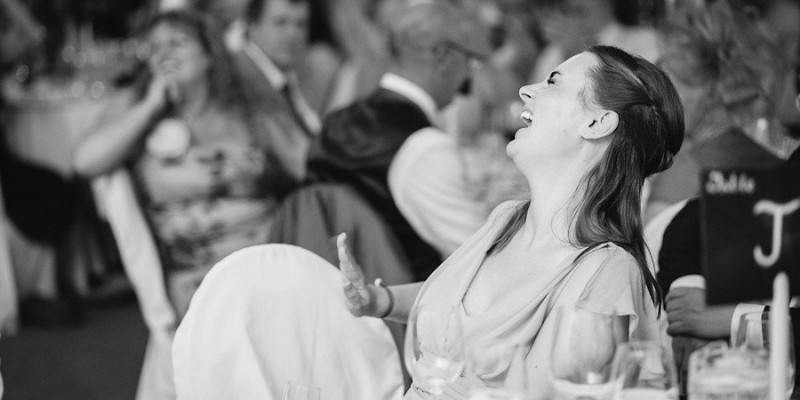 What are singing waiters?
Sophisticated, spontaneous and lots of fun, our singing waiters are talented singers posing as "real" waiters or chefs at an event or wedding before unleashing a dynamic vocal performance.
These performers disguise themselves as waiters, blending in with the actual staff, and perform a short skit which culminates in their breaking into song, surprising the unsuspecting audience for whom they were hired to entertain.
The performance is often staged during the meal element of events or weddings, but our format has diversified and expanded to encompass performance at whatever stage of an event is best suited to the function hosts.  The 'singing waiters' format typically includes performers dressed as any number of service staff, firemen, security guards, chefs, medical personnel and often even guests incognito appearing and breaking disguise on cue.
How do I book?
To book our singing waiters for your wedding entertainment or corporate event simply call or email us for an immediate quote.
Once you have confirmed our availability, use our online booking facility to secure your date.
A particular date is only secured by a booking fee and booking form, both of which will be acknowledged by us on receipt.
We arrange bookings for singers and singing waiters up to three years in advance.
A booking fee is charged at the time of booking. The performance fee is payable prior to the function date. Bookings made within one month of the event require full payment to secure booking.
If you want a particular song performed at your wedding or event we will try our best to accommodate you once we know well in advance. The details of the show at your wedding or event can be tailored to a certain extent, depending on your individual requirements. We want you to enjoy the best possible night's entertainment and would ask for you to trust our experience to produce the best possible show for all your guests.
What happens on the day?
The group of singing waiters will arrive at the latest one and a half hours before the call to sit.
As discreetly as possible, they will set up their PA equipment in the wedding room or banqueting hall and carry out a sound check in the performance space.
If possible we would appreciate the venue providing a changing (and hiding) room for the performers.
If the venue has a specific uniform we are always grateful for the use of appropriate waistcoats, ties etc. to complete the illusion.
By the time the guests are seated, the singers/ singing waiters / performers are already prepared, wearing the uniform of your venue and looking exactly like all the other waiting staff.
Although disguised as service staff from the venue, the performers are actors, not waiters and will not enter food preparation areas or compromise the venue's professional service.
Please note: Our performance is not a "Wacky Waiters" show in any way. The performers do not trip up or spill drinks or food. They will not interfere with service in any way.
For best effect, the show normally commences once the last main meal has been served and the majority of guests have finished eating.
The performance evolves into a dynamic performance featuring hits from Elvis to Verdi, and it is only at the finale that the singing waiters true identities are revealed.
Surprise dinner shows last between 20 and 30 minutes, during which it is very important that all service is suspended. longer after dinner performances of 40 minutes and full evening shows are also produced by Singers for Hire
The performers move between the tables throughout the show, often at high speeds and with bright lights in their eyes. The unexpected presence of a real waiter with an armload of plates would not only ruin the look of the show, but would be a health and safety hazard.
We make sure your guests are having an incredible time, so that they will want an encore. Then, we give them one! The encore is built into every show.
What if my guests have seen you before?
Although the singing waiters format is performed by a number of different companies, the number of performers in relation to the number of events which provide such entertainment for their guests creates a tiny percentage. Therefore even if you have experienced it before, to be at a dinner where your waiter, or the person sitting next to you bursts out into a stunning serenade is always breathtaking and entrancing.
Furthermore, it is not just the element of surprise that makes such a performance as wedding entertainment so compelling, it is in the proximity that the performers maintain to their audience giving the show an intimacy and immediacy that can not be achieved by a staged performance where the singers are set back from their audience.