Singing Waiters London and South East England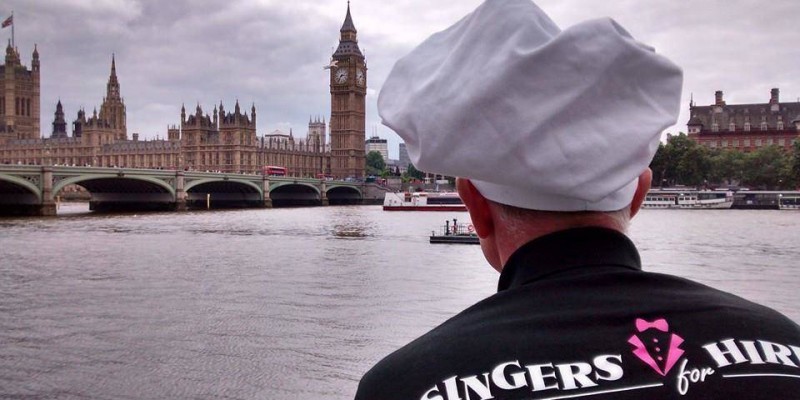 Add the WOW factor to your event with a Surprise Singing Chef or our Opera Singing Waiters, now available in numerous disguises in London and the South of England.
Singers for Hire are your number one boutique entertainment agency, ready and waiting to transform your wedding or event into a celebration. Our Operatic Entertainers are the ideal ice breaker and a guaranteed talking point for your wedding, corporate event or conference entertainment. We are delighted to bring our unique style and quality of production to your guests with prices from £800 fully inclusive. When you book Singers for Hire you get the finest opera singers in disguise, smiles and laughter with standing ovations assured.
Call our party planners today on
0208144 4463 and let us turn your party into a celebration or email
info@singersforhire.com for available packages to make your next event an unforgettable success
Oh my goodness!!! What can I say?! Wow! Wow!! Wow!!!…..and …..Thank you, thank you !!!Thank you!!!! You were truly brilliant and seriously got our party started. We owe you such thanks. Even Tristan's father was dancing as you sang 'New York, New York'. Everyone has commented on how much fun you were and what voices!!! And one even said yesterday 'amazing that Guyer's even have a singing chef and what fun for him to come out of the kitchen to sing for us" Haha! Really, we can't thank you enough for completing what was such a perfect day for us. You truly made it for us all. Thank you so very very much. Absolutely fantastic. All the very best of wishes Jo and Tristan – Guyer's House, Bath
With years of experience in Corporate and Wedding entertainment our Singing Waiters are ready and waiting to amaze your guests. We have sung for monarchs and world leaders including Queen Elizabeth II, Bill Clinton, Prince Albert II of Monaco in venues from London to Land's End and beyond.
Call for great offers and availability or Email info@singersforhire.com
Singers available throughout the UK including London, Bristol, Cornwall, Devon, Dorset, Hampshire, Isle of Wight, Oxfordshire, West Sussex, East Sussex, Kent, Somerset, Wiltshire, Berkshire, Gloucestershire, & Surrey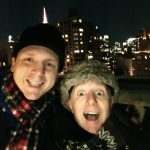 Union Square Cafe NYC
I want to let you know that the singer/performers, Marco and Ryan, who you sent to my party were just wonderful. They were the ultimate professionals.
The element of surprise for my guests when Marco began to sing dressed as one of the waiters, was terrific and all the songs they sang were thoroughly enjoyed by everyone, especially me. Because the song list included familiar tunes, most of them sang along, clapped and truly had lots of fun.
Thank you for arranging this and I won't hesitate to recommend you.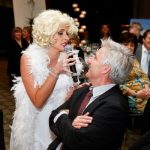 Aisling & Niall
Hi riah & nyle, so sorry for not getting in touch sooner with the honeymoon and christmas it was all go after the wedding but myself and niall just want to thank you both and the singing waiter for the fantastic entertainment he gave us on our wedding night, our guests genuinely thought he was the chef coming out to see was the food ok, he had everyone fooled and then broke out his incredible voice family and friends are still talking about him, thank you again so much we will be recommending him to everyone.
Warmest regards and best for the new year
Donald Benjamin
Heard this talented fellow sing in Phoenix, Arizona. A one-man show years ago filled with wit and joy. Not a frown or a dry eye in the house. Would love to hear him again. I now live in rural Colorado and we are renovating an historic building for our new arts and events center. Perhaps he will be available to entertain here someday. One can only hope.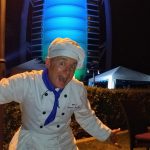 Gabi & Kevin
Dear Team at Singers For Hire
We just wanted to thank you so much for your personal involvement in making our day so special and memorable.
Everyone who attended said it was amazing, and we agree.
Best wishes and Merry Christmas!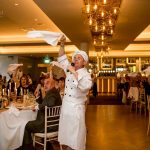 Irish Horizons International Conference & Incentive
Hi Riah,
Just wanted to say a big thank you to Marco for entertaining us on Friday night. He was amazing and the best surprise for our staff!
I will definitely be in touch again as I would love to use his services again for some of our corporate events.
Please pass on my thanks to him.
Thanks a mil!
Kind Regards,
Camille
Irish Horizons International Conference & Incentive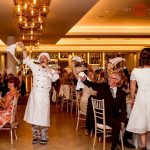 PM GROUP
Hi Riah
Just to say thanks a mil to you and Marco for some great entertainment on Saturday night.  Marco went down really well and was very professional.
He got everyone in the party spirit and I'll be passing on your contact details to a few people who enquired about it afterwards. Hope that is ok.
Please pass on our thanks.
Kind regards
Cathriona