Marco the Singing Chef & Singing Waiters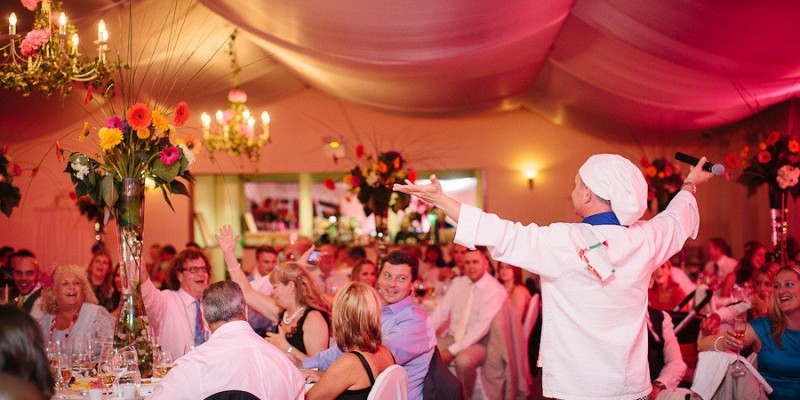 Buona Sera, My name is Marco Canto, I am being chef for your weddings and functions. I also having secret passion to be OPERA SINGER! I be loving talking nice to guests and cooking dinner. I am just same as all other staff until I sing and then be making a dinner into real celebration. I can sing many different songs and styles. I love Spanish song "Granada" and famous "O Sole Mio" from Italy. I get everyone singing along with "That's Amore!" 'cos love makes the world go round. As a fan of Frank Sinatra I love "New York, New York" and "My Way".
I started singing after being discovered on a web blog… since then I am flying and driving all over the world. I have sung for birthday of Prince Albert and I serenaded beautiful ladies in four continents. I would love to sing for you so just call my agent and he'll make it happen.
Arrivederci! Marco.
"Astonishing, classy, hilarious and fantastic" are just a few of the words used to describe Marco the Opera Swinging Waiter or Chef. Opera aficionados and Rat Pack fans will be bowled over when this artist in disguise bursts into song. With over 20 years experience in show business on the international operatic scene, "Marco" is ready and waiting to entertain your guests. He has sung for monarchs and world leaders including Queen Elizabeth II, Bill Clinton, Prince Albert II of Monaco and as a soloist in venues from the Champs Elysées Theatre, Paris and Zurich Opera House to The Warwick Hotel in New York.