Wedding Reception Singers Ireland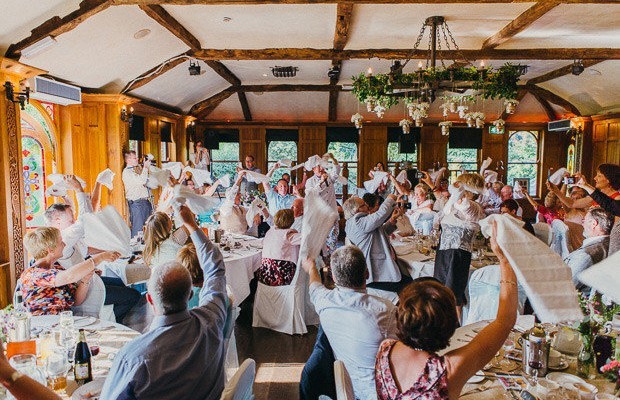 Looking For Wedding Reception Singers in Ireland?
Then you've come to the right place. Singers for Hire are specialists in wedding entertainment and reception singers.
We have vocalists for every occasion and our wedding reception singers are the very best you'll find anywhere in Ireland or the UK.
Your Wedding day is possibly the most important day of your life and probably the only time you'll ever be booking professional musicians! You'll want to entertain your friends and family with the best. Well that's just what our singers are.
Versatile Singers
We have versatile singers in who can sing multiple genres and they are ready and waiting to entertain you and your guests on your special day. We have jazz singers for late night events, swing singers for lunchtime drinks receptions and our unique speciality, surprise "Opera Singing Waiters" who sing during or after your wedding meal.
All our singers are tried and tested professionals. Always rehearsed and impeccably presented. Time keeping and punctuality are among the most important talents we look for in the singers we book. The equipment we use is of the highest quality and always professionally installed and operated . Sound checks and set ups are always discreet and done with minimal fuss.
Your day is as special to us as it is to you and the singers we provide believe this too. We have sung in the very best venues in every corner of Ireland North and South. We are proud to come strongly recommended by top hotels and always work with your hosts to make your day unique and special.
We're regulars in hotels such as The Merrion and The Marker hotels in Dublin, the K Club in Kildare, Park Hotel Kenmare, Europe Hotel & Resort Kerry, Lough Eske in Donegal, Waterford Castle, Castlemartyr in Cork and Dromoland in Clare to name but a few.
Unique Ideas To Entertain You & Your Wedding Guests
We can advise on trends and new music styles and are always looking for new and unique ideas to entertain you and your wedding guests. We are happy to develop unique set lists for you and happy to incorporate your ideas and your favorite songs to make your wedding reception the best.
When you're looking for wedding reception singers in Ireland just call or email Singers for Hire
Turning Parties into celebrations
Beatrice
Nyle,
Just want to say a huge thank you for for your amazing entertainment on Saturday at our family wedding. Both bride and groom were completely taken by surprise and were absolutely blown away by your performance as were all the guests, as you could see by their reaction and participation!!! Thanks especially for including the Disney songs....Laura particularly loved them. All your choices were perfect and the entire show was really professional and added so much to what was truly a very special day.
Thanks again for everything
Sean
thank you so so much for yesterday. My Dad went from saying 'they've some cheek trying to flog wine' to being in stitches of laughter !!! It totally made the day for everybody. I just can't thank you enough. You're utterly amazing.
Julie
I booked singers for hire as a surprise for my husband at our wedding. Marco made our day so special, his voice is AMAZING, he's so funny & entertaining! He started with "Be our guest" and I felt like I was in a Disney movie! He was accompanied by a lady singer who's voice was equally rewarding. Our guests have been talking about them since. Money well spent is all I can say!!
Carmel
A big "thank you" to Marco for a great performance in Ballyseede Castle at our family wedding. All the guests and myself really enjoyed it immensely; it was a delightful surprise for all. Our American and Irish guests had never seen anything like it and all are still talking about it. The atmosphere was already great after a lovely ceremony and drinks reception in Ballyseede. Our numbers were small so the mingling was already well established but Marco brought it to a new level. I had managed to keep it secret which was difficult as I was so delighted to get the booking - even my husband didn't know! It got the rest of the evening off to a great start and we all had a great and memorable night.
Thanks again, and to you also for your speed in confirming the booking and arranging it all.
Best wishes.
Sinead
...I have to take this opportunity to say it was absolutely outstanding. So many people are still talking about it. It was without a doubt (after my vows of course !!! ) my favourite part of my wedding. I cannot thank you enough for the performance! It was amazing !!
Thank you, thank you, thank you...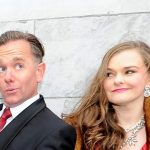 Cathy and John
A massive thank you to you and your team for the most amazing performance.
It was a massive hit at our wedding. The singers were incredible and sang all the songs we asked for.
We couldn't have asked for anything more. It was incredible, everybody was up on their feet, and the top table was even on top of the chairs. It was brilliant.
Thank you so much again and would recommend you and your team to all brides and grooms out there.
Top quality!!!