Singers for Hire Videos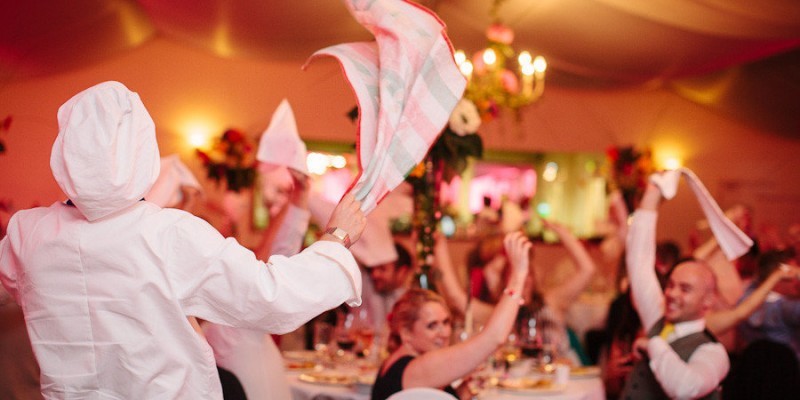 Singing Waiters Videos:
The Chef, Diva and Rat Pack Star

Singing Waiter Marco

Disney Waiters for Hire

Wedding Anniversary Entertainment

Wedding Singing Chef

Wedding Singers for Hire

Marco Singing Chef

Soprano Singers for Hire

Marco Singing Waiter

Pizza Trio Singing Waiters

Mario Singing Waiter

Opera Singing Waiters

Corporate Singing Waiters

Three Tenors for Hire

New York New York Singing Waiters

Tenor Singing Waiter

Female Singing Chef

Amazing Singers for Hire

Duo Singing Waiters

That's Amore Singing Waiters

Two singing waiters

Opera Singing Chef

Opera Singing Waiter Duo

Marco Singing Chef

Singing Waiter Trio

Singers for Hire Singing Waiters

Broadway Show Stoppers Show

Three Tenor Show

Sweet Caroline

Diva Singing Waiters

O Holy Night!

Christmas Carol Crooner

Big Spender Singing Waiter

Lady's Golf Event

Tenor Singing Waiters

Singers for Hire YouTube Playlist

PM GROUP

Hi Riah
Just to say thanks a mil to you and Marco for some great entertainment on Saturday night.  Marco went down really well and was very professional.
He got everyone in the party spirit and I'll be passing on your contact details to a few people who enquired about it afterwards. Hope that is ok.

Please pass on our thanks.
Kind regards
Cathriona

Niamh

We just want to say a huge thank you, to you and your team for the best performance we have ever seen at a wedding. The singer was the talk of the wedding for the whole weekend. It was absolutely amazing. We have seen quite a few at recent weddings and they did not come close to the amazing performance you and your team put on. Thank you so very much for making our wedding so special.

Donald Benjamin

Heard this talented fellow sing in Phoenix, Arizona. A one-man show years ago filled with wit and joy. Not a frown or a dry eye in the house. Would love to hear him again. I now live in rural Colorado and we are renovating an historic building for our new arts and events center. Perhaps he will be available to entertain here someday. One can only hope.

Carmel

A big "thank you" to Marco for a great performance in Ballyseede Castle at our family wedding. All the guests and myself really enjoyed it immensely; it was a delightful surprise for all. Our American and Irish guests had never seen anything like it and all are still talking about it. The atmosphere was already great after a lovely ceremony and drinks reception in Ballyseede. Our numbers were small so the mingling was already well established but Marco brought it to a new level. I had managed to keep it secret which was difficult as I was so delighted to get the booking - even my husband didn't know! It got the rest of the evening off to a great start and we all had a great and memorable night.

Thanks again, and to you also for your speed in confirming the booking and arranging it all.
Best wishes.

Cook Foods

Hi,

Just wanted to say a huge thank you to Marco for today, he was awesome!

Many thanks,   Vanessa

Gabi & Kevin

Dear Team at Singers For Hire

We just wanted to thank you so much for your personal involvement in making our day so special and memorable.
Everyone who attended said it was amazing, and we agree.

Best wishes and Merry Christmas!

Emlyn

Just a short message to convey our utmost happiness and sheer delight with Marco the singing waiter. He was absolutely fantastic. The Christmas Carols, the 12 Days of Christmas (performed by guests, directed by Marco) and the whole performance was just top class. We love fun and loved the fact that Marco brought the element of fun and liveliness into a 5 star location. It was everything and much more than we had anticipated.

We would have no hesitation in recommending your services.

Maria

Just a quick email to say thanks a million to the singing waiters for their performance at our wedding on the 14th of September in castle durrow. They both were amazing! The feedback we received from the guests was brilliant and definitely was one of the highlights of the wedding!

The bridesmaids loved the Singing Chef as did everyone else that was involved!

You were right in saying that they won't disappoint and I'm glad we went with them!

Lisa & John

Hi I just wanted to thank you so much for the pizza singer at the wedding he was amazing and really got the party stated everyone thought he was brilliant , thanks so much Lisa and John

Lyndsey

OMG the singing waiter was out of this world. He certainly was the highlight of our day. We had a Disney theme wedding and he sang a couple of songs from beauty and the beast. The guests were on their feet throughout his performance. If I ever have another party I be sure to get you back.

Fiona

Thanks so much for today Marco was absolutely fantastic it was a huge success and everybody enjoyed it - it was definitely the highlight of the day - fiona

Lisa Geraghty

Hi Riah, Just wanted to say thank you so much for an outstanding performance by the singing waiters at our wedding in the Diamond Coast on Sat 16th July, they were simply suberb! Really got everyone in the mood to party and was a fantastic surprise for our guests, all of our wedding guests raved about the performance. We are very grateful, thank you kindly, Lisa & Anthony xXx

Méabh 

Just getting a chance to catch up with emails now!
Just wanted to say thank you for such a great performance at our wedding in Tulfarris! I was apprehensive leading up to it, but I had no need to be; it was excellent! It was perfect timing and everyone was raving about it!

Thank you again and best wishes,

Denise and Darryl

Finally getting around to an official thank you!
We were absolutely blown away by Marco the singing Pizza Delivery guy at our wedding in the Meyrick on 21/10/16. It would be an understatement to say that it absolutely made our day and our guests and ourselves enjoyed every single second of the performance. Marco was the talk of the day - "I have never been at a wedding where the craic was so good... and we hadn't even had dessert yet!" were typical of the comments we received! Besides panicking my poor mother as she fumed at the idea that someone had the audacity to order pizza at our wedding (it is so funny to hear her tell this story), everyone had an exceptional experience listening and laughing with Marco!
Thank you so much for making this one of the big highlights of our day, making our guests so happy, and making it a half hour we only wish we could relive over and over again! It has made us regret our decision not to have a videographer!!

With sincere thanks,

Denise and Darryl

Cathy and John

A massive thank you to you and your team for the most amazing performance.

It was a massive hit at our wedding. The singers were incredible and sang all the songs we asked for.

We couldn't have asked for anything more. It was incredible, everybody was up on their feet, and the top table was even on top of the chairs. It was brilliant.

Thank you so much again and would recommend you and your team to all brides and grooms out there.

Top quality!!!

Karen & Harry

I just wanted to say thank you for our fabulous singers on our wedding day.

They were absolutely fantastic – amazing singers and fabulous entertainers. They were a perfect fit for us and our guests. Our guests are still talking about them as are we.

The timing was perfect to boost the atmosphere and get the party started.

Many thanks

Louise

Can I just say thank you so much for your performance at my sister's wedding in Garryvoe on Saturday. The reaction was amazing and the room was lifted by your performance. Both my sister and brother in law were so surprised and really chuffed with their singing waiters surprise. So many of the wedding guests were thrilled and so inquisitive about you.

I am very greatful and so so pleased I booked you to perform at her wedding. My sister said it was the best wedding gift ever!!

Many thanks

Kind Regards

Ciara

I just want to say a huge thank you to Nyle who preformed at our wedding in Mount Juliet recently! It was absolutely amazing and all our guests loved it and the surprise element was just priceless! We wanted something to perk everyone after the meal and Nyle did exactly that! The choice of songs and how much you got the crowd involved was unbelievable! Thank you so much again!! Ciara and Justin

Beatrice

Nyle,
Just want to say a huge thank you for for your amazing entertainment on Saturday at our family wedding. Both bride and groom were completely taken by surprise and were absolutely blown away by your singing chef performance as were all the guests, as you could see by their reaction and participation!!! Thanks especially for including the Disney songs....Laura particularly loved them. All your choices were perfect and the entire show was really professional and added so much to what was truly a very special day.
Thanks again for everything

Owen

Hi just want to say a huge thanks to Marco the Singing waiter he was the talk of our wedding thanks so much for a professional performance and I've passed ur number on to 2 friends today!!