Singers for Hire Videos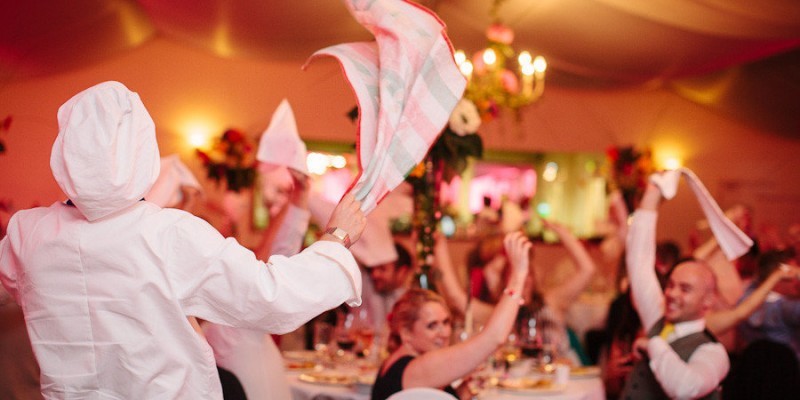 Singing Waiters Videos:
The Chef, Diva and Rat Pack Star

Singing Waiter Marco

Disney Waiters for Hire

Wedding Anniversary Entertainment

Wedding Singing Chef

Wedding Singers for Hire

Marco Singing Chef

Soprano Singers for Hire

Marco Singing Waiter

Pizza Trio Singing Waiters

Mario Singing Waiter

Opera Singing Waiters

Corporate Singing Waiters

Three Tenors for Hire

New York New York Singing Waiters

Tenor Singing Waiter

Female Singing Chef

Amazing Singers for Hire

Duo Singing Waiters

That's Amore Singing Waiters

Two singing waiters

Opera Singing Chef

Opera Singing Waiter Duo

Marco Singing Chef

Singing Waiter Trio

Singers for Hire Singing Waiters

Broadway Show Stoppers Show

Three Tenor Show

Sweet Caroline

Diva Singing Waiters

O Holy Night!

Christmas Carol Crooner

Big Spender Singing Waiter

Lady's Golf Event

Tenor Singing Waiters

Singers for Hire YouTube Playlist

Louise

Can I just say thank you so much for your performance at my sister's wedding in Garryvoe on Saturday. The reaction was amazing and the room was lifted by your performance. Both my sister and brother in law were so surprised and really chuffed with their singing waiters surprise. So many of the wedding guests were thrilled and so inquisitive about you.

I am very greatful and so so pleased I booked you to perform at her wedding. My sister said it was the best wedding gift ever!!

Many thanks

Kind Regards

Cathy and John

A massive thank you to you and your team for the most amazing performance.

It was a massive hit at our wedding. The singers were incredible and sang all the songs we asked for.

We couldn't have asked for anything more. It was incredible, everybody was up on their feet, and the top table was even on top of the chairs. It was brilliant.

Thank you so much again and would recommend you and your team to all brides and grooms out there.

Top quality!!!

Breda & Derrick Deane

Hello,

I just wanted to say the biggest and happiest thank you to Singers for hire! The singing chef was fantastic. He had everyone up singing and dancing and it honestly made our wedding. I booked it as a surprise for my hubby and he loves it! Looking around the room from the top table everyone was participating & I have never seen happier wedding guests and the guests have been none stop raving about it.

We can't wait to get our wedding video back to rewatch the singing chef!

Thank you again!

Lots of love Breda & Derrick Deane ️

Noreen

We would like to say "thank you" for last Saturday. Your performance with your colleague went down a treat. Everybody enjoyed it and it made a big impact on all the guests. It really lifted the room at a point when things can go flat after everybody has eaten too much.

We would also like to say "thank you" for being so accommodating all along.

Could not recommend you highly enough.

Irish Horizons International Conference & Incentive

Hi Riah,

Just wanted to say a big thank you to Marco for entertaining us on Friday night. He was amazing and the best surprise for our staff!
I will definitely be in touch again as I would love to use his services again for some of our corporate events.
Please pass on my thanks to him.

Thanks a mil!

Kind Regards,

Camille

Irish Horizons International Conference & Incentive

Lisa & John

Hi I just wanted to thank you so much for the pizza singer at the wedding he was amazing and really got the party stated everyone thought he was brilliant , thanks so much Lisa and John

Niamh

We just want to say a huge thank you, to you and your team for the best performance we have ever seen at a wedding. The singer was the talk of the wedding for the whole weekend. It was absolutely amazing. We have seen quite a few at recent weddings and they did not come close to the amazing performance you and your team put on. Thank you so very much for making our wedding so special.

Sarah

We have been meaning to get in touch for a while to say a HUGE thank you. We got married in Westport last October and Marco entertained the whole wedding. One of our favouroite parts of the day was watching all of our guests on their feet dancing and singing along to Marco, napkins flying in the air. I turned to my husband and said I have never seen anything like this at wedding before, we were blown away just as much as our guests were. Thanks so much again for adding so much fun to our day.

Cook Foods

Hi,

Just wanted to say a huge thank you to Marco for today, he was awesome!

Many thanks,   Vanessa

Shauna

I would just like to say how happy we were with Marco on our Wedding day.

All everyone is talking about was how good he was, we had 250 people seating and I've never witnessed what Marco pulled off. He had 250 people up on their feet, from young to old, everyone loved him!

He made our day and really set the tone for the night ahead, he had everyone buzzing.

Would highly recommend. Worth every penny.

Danielle

Just a quick email to say thanks so much Nyle for the fantastic performance on Saturday night in Dromoland Castle.

Our guests have been nothing but complimentary of how brilliant you were! My H2B was reluctant about the act and thought it would prolong the evening but it did anything but that (which I knew it wouldn't). In fact, he agreed that you made the evening! There was even conga lines at 8.30pm, table arrangements being swung around. The craic was 90!

Definitely the best decision to have you there and we will be forever grateful to you.

Karen & Harry

I just wanted to say thank you for our fabulous singers on our wedding day.

They were absolutely fantastic – amazing singers and fabulous entertainers. They were a perfect fit for us and our guests. Our guests are still talking about them as are we.

The timing was perfect to boost the atmosphere and get the party started.

Many thanks

Katie

I just wanted to send a little message to say a massive thank you for your Singing waiters performance at our wedding in Rathsallagh - you totally stole the show and everyone is still talking about it!

I even heard you had to put up with one guest demanding more wine... So thank you for humouring him.... He was mortified when he realised!

We will definitely be recommending your entertainment to family and friends...

Orla & Michael

Friends and family are still going on about the singing chef. I have given your details to friends who will be getting married. It was absolutely fantastic. We throughly enjoyed it. We were delighted with the singing waiters show.

Yvonne

Hi Riah
We would like to thank you all for a wonderful
Performance it was amazing.

Fionnuala

What can I say? That was an absolutely terrific performance. They really put on one hell of a show. The crowd really enjoyed it. I would highly recommend your singing waiters, they were worth every penny.

Gabi & Kevin

Dear Team at Singers For Hire

We just wanted to thank you so much for your personal involvement in making our day so special and memorable.
Everyone who attended said it was amazing, and we agree.

Best wishes and Merry Christmas!

PM GROUP

Hi Riah
Just to say thanks a mil to you and Marco for some great entertainment on Saturday night.  Marco went down really well and was very professional.
He got everyone in the party spirit and I'll be passing on your contact details to a few people who enquired about it afterwards. Hope that is ok.

Please pass on our thanks.
Kind regards
Cathriona

Donald Benjamin

Heard this talented fellow sing in Phoenix, Arizona. A one-man show years ago filled with wit and joy. Not a frown or a dry eye in the house. Would love to hear him again. I now live in rural Colorado and we are renovating an historic building for our new arts and events center. Perhaps he will be available to entertain here someday. One can only hope.

Gemma

They were fantastic- set the tone for the rest of the evening! Despite all my concerns! I need not have worried one bit - the guests rose to the occasion even dancing the conga! I have been spreading the word about your company.

Speaking to guests they have been places where the artists were too full on with the guests but Marco and Jessica were brilliant. In fact when they left everyone wanted more !t

The venue owner thought they were unreal and really added to the party atmosphere of the wedding.