Planning Your Wedding Entertainment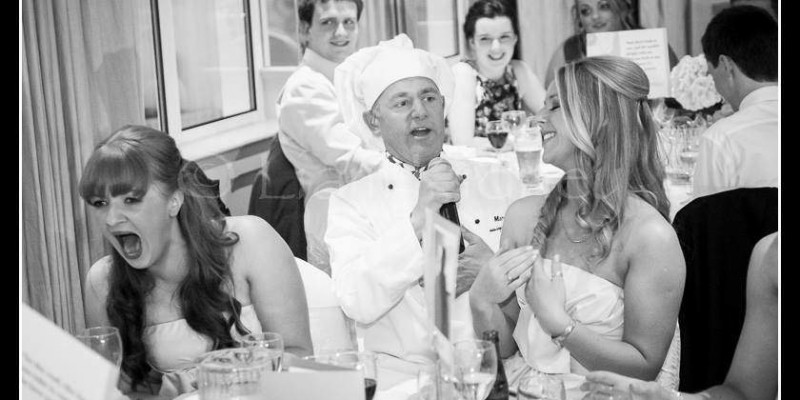 Planning your Wedding Day
Naturally you want your big day to be unique and of course you want it to be a night to remember for all your guests. Every detail is important; the right venue, the perfect theme and of course, the best entertainment.
The right Impression
When it comes to making a good impression, the perfect entertainment will play a huge part. Whether you book a musical act or another type of entertainment, you'll be looking for professionals that are well suited to your guests, fit the style of your event and are of the highest artistic standard.
Surprise Singing Waiters or an Opera Singing Chef can be a very impressive way of entertaining your guests that is both fun and stylish. Singing waiters are professional singers; often with international profiles who will have headlined in opera houses and music theatres around the world. Such talented and seasoned artists will be guaranteed to be a highlight of your celebration when they drop their disguises and start to sing.
Not Just Opera Singing
Most acts have a fun presentation with a broad appeal. They will perform a wide range of musical styles, not just opera. Many have a fixed show others will build a repertoire that will work for just about any occasion: Charity fundraising, weddings, birthdays, Corporate functions to name just a few
What do these Waiters and Chefs do?
The singers normally serve tables at the function together with regular waiting staff. At some point one of the singing waiters causes a distraction and bursts into song serenading guests. The performance is often staged during or after the main course of the meal at the event or wedding, but the format has diversified and expanded to encompass performance at whatever stage of an event is best suited to the function hosts. The format typically includes performers dressed as any number of service staff, firemen, security guards, chefs, medical personnel and often even guests incognito appearing and breaking disguise on cue.
Book the Best
So when you are next planning an event, why not consider our singing waiters or the opera singing chef as exciting and exceptional entertainment for your corporate or private guests. The singers will be sure to turn your night into a celebration with a collection of enjoyable songs from the great operas, swing hits, serenades and much, much more.
Marco Canto, could be a chef and is an opera singer.
Singers for Hire Provide musical entertainment and undercover singers for any event, presenting a broad repertoire of songs from Broadway, to musical theatre and classical.