Office Party Christmas Entertainment ideas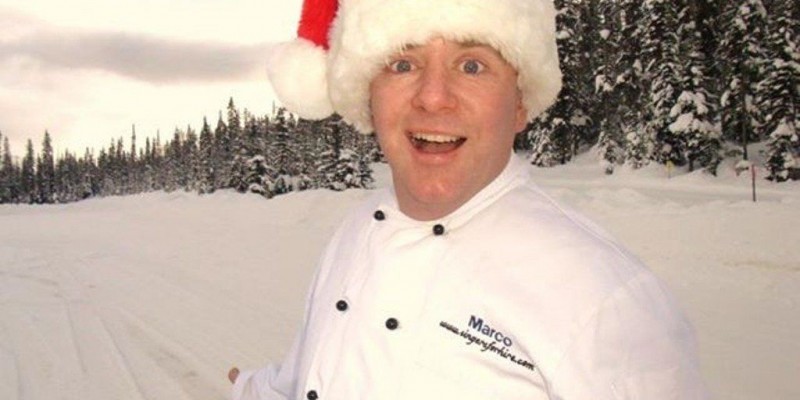 Lost For Ideas For Your Company Christmas Party?
Singers for Hire surprise singers have delighted office party groups and clients for years. A surprise Christmas serenade from our singing chef can be just the thing to liven up your work's big night out. We have solutions for groups of all sizes from parties of 40 to 400.
With a number of great ideas and varied options, our singers & musicians will deliver a pitch perfect performance to break the ice and kick start your festive celebration. We also offer groups of carol singers and have great contacts with many DJs and bands to offer you a complete entertainment solution should you wish. Our professional and scripted shows can be tailored for during and after dinner events and with multiple singer options we can offer varied programs of opera, Broadway and beyond, shows and songs suitable for all audiences. With a great repertoire of seasonal favourites, no one will forget a singing waiter in his neon Christmas jumper. Top choices include; O Holy Night, White Christmas, Silent Night & the Christmas Song (Chestnuts Roasting on an Open Fire) as well as our regular highlights such as Nessun Dorma, Big Spender and New York, New York. With teams in London, Dublin and Boston who are happy to travel to all locations, we can deliver a fun filled, classy show perfect for any occasion not just Christmas.
Classic Christmas Crooner
Memorable Classic Hollywood Style.
This top vocalist offers a 45 minute drinks reception set featuring Silent Night, White Christmas, the little Drummer Boy and more. Dressed in dinner suit and Santa hat, singing with a 50's style microphone and tracks he evokes a perfect festive atmosphere.
Don't forget our other great ideas;
"Three Tenors Show", "Irish Tenor Show" & our "West End Wonders" and "Opera Pearls" gala performances which are also perfect for your Office / Work Christmas Party as well as Wedding & Birthday Party entertainment. 
Singers for Hire – Turning Parties into Celebrations